Botox Cosmetic, an FDA-approved natural product made from botulinum toxin type A (clostridium botulinum), can be used to soften and smoothen moderate to severe frown lines between the eyebrows (the glabella) and other fine lines and wrinkles. The effects are noticeable after 24 hours and reach full effect within three days. The effects usually last from three to four months, but this can vary from patient to patient. Botox injections are also helpful in reducing the appearance of crow's feet and dynamic wrinkles at the corners of the eyes.
Many patients don't realize that Botox can help soften frown lines between the eyebrows. This prevents the formation of wrinkles by strengthening the facial muscles responsible for lifting the brow. As people age, it is natural for the brow to slowly drop, allowing excess skin to roll over the upper eyelid, giving a heavy, tired appearance to the eyes.
And though not a real substitute for Brow Lifts, Botox can improve this problem by elevating the brow back up into a more youthful position. It does this by reducing the activity of muscle contracts that pull the eyebrow down. This allows the muscles that elevate the brow to act with less resistance, thereby bringing the eyebrow up and improving the patient's facial expression.
Botox Ideal Candidates
The ideal candidate for Botox injections is someone who wants to improve their appearance without undergoing surgery or other invasive cosmetic procedures. If you have an interest in having these injections, you should first consult with a doctor about whether they are right for you.
You may be a suitable candidate for this procedure if:
You have moderate to severe frown lines between your eyebrows.
You have crow's feet around your eyes.
You have forehead lines.
You have neck wrinkles.
You have jowls.
You have a sagging jawline.
You have drooping eyelids.
You have vertical lines
You have bunny lines
You have excessive sweating (hyperhidrosis)
Botox Before & After Pictures
* All patients are unique and individual results may vary.
Benefits of Botox
There are several reasons why people choose Botox injections over other beauty treatments. First, it is safe and effective. Second, it is easy to do. Third, it requires no downtime. Fourth, it costs less than other facial procedures such as laser therapy, chemical peels, microdermabrasion, facials, and dermal fillers. Finally, it lasts longer than other cosmetic treatments.
If you are considering getting Botox Cosmetic injections, here are some of the benefits of having them.
1. You'll Look Younger With Botox
One of the main advantages of having this procedure is that you will look younger. After the facial injection, your skin will look smooth and wrinkle-free. In addition, Botox for under eyes can help to reduce dark circles in addition to other benefits. Your appearance will change immediately.
2. You Won't Have Wrinkles Anymore After the Botox treatment
Another advantage of having Botox injections in the area where you want to reduce facial wrinkles is that you won't have visible wrinkles anymore because the injection reduces facial muscle activity that causes dynamic wrinkles.
CONTACT US TODAY!
call our Beverly Hills office and we will be happy to help you.
The Botox Procedure
The procedure itself takes about 20 minutes. Consider the danger zones of Botox for a successful outcome. Here are more things you need to consider before getting your injection done:
1. Medications for Botox Treatment
You must tell your doctor about any medications that you take, including over-the-counter drugs and herbal remedies. If there are any side effects associated with certain medications, you might want to stop taking them before undergoing an injectable treatment such as Botox.
2. Blood Thinners in Botox Treatment
If you are already on blood thinners, make sure you let your doctor know beforehand. He or she may ask you to temporarily stop taking them. This is especially true if you are thinking of having multiple Botox procedures.
3. Anesthesia during Botox treatment
Your doctor may give you an IV sedative to help you relax during the procedure. The IV can also prevent you from feeling pain while the needle goes into your skin.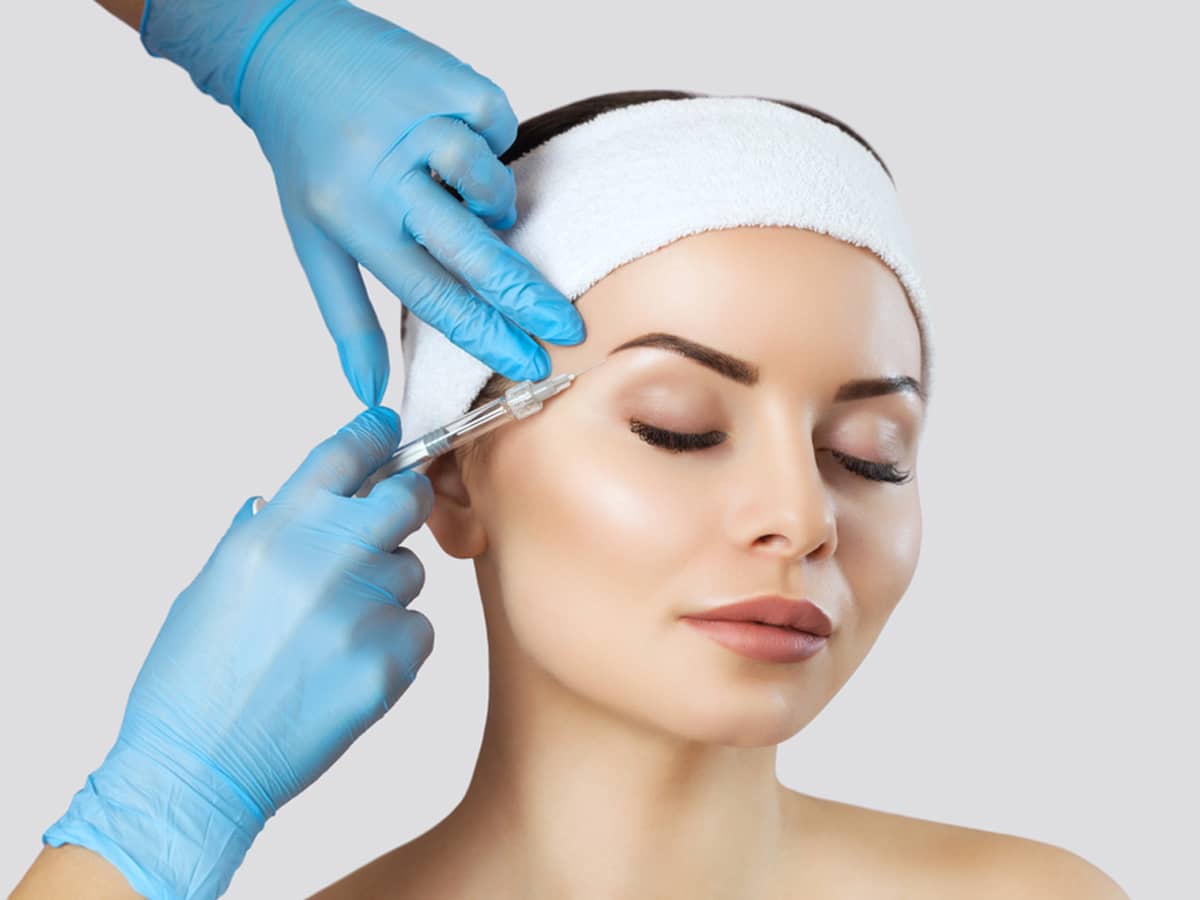 What Our Botox Los Angeles Patients Are Saying
Recovery after Botox
After the procedure, you will feel soreness at the site of the injection. However, most patients report that the discomfort only lasts a few hours. You may experience redness, bruising, swelling, itching, and tenderness. These symptoms usually go away within two weeks and can be treated with ice packs so you can return to normal activity.
Heavy lifting or strenuous activities (no exercise) should be avoided for four hours before the facial treatment. Hot tubs, showers, saunas, steam rooms, or Jacuzzis are also contraindicated. A massage prior to treatment helps relax muscles and reduces stress. Mild bruising at the injection sites is common and disappears within one week.
Most patients notice an improvement in facial wrinkles immediately following the cosmetic treatment. However, wrinkles do not fade completely until about three weeks later. Patients who receive multiple effective treatments generally see greater improvements in skin texture and appearance than those who only receive one cosmetic treatment.
Botox Results
The results are visible within days of injection, though Botox® should not dramatically alter your face or cause the telltale sign of looking frozen or "done." These wrinkle-reducing injections can lift your eyebrows, smooth out wrinkles and fine line creases, and achieve many other aesthetic improvements.
Botox Sessions
Botox and Dysport can also help prevent further wrinkling with repeated sessions over the course of several months—consider it preventive anti-wrinkling care. To keep your results, we suggest scheduling regular maintenance visits every 3–6 months. For excessive underarm perspiration, Botox® may gradually decrease the amount of perspiration produced, with most of our clients experiencing at least a 50% drop in perspiring. We'll review your situation and prescribe an individualized plan to ensure you get the best possible results.
FAQs about Botox Injections
How long will Botox last?
You can expect to see results within 2–4 weeks. Some people have reported lasting benefits of up to six months.
Is Botox safe?
Yes! Botox has been used safely by millions of people around the world for more than 10 years.
Does Botox Hurt?
Most people say no; in fact, some people even find it relaxing. There's really nothing painful about Botox.
What Are My Side Effects?
The most common side effect is temporary muscle weakness. Other side effects include:
– Redness
– Swelling
– Itching
– Bruising
– Headache
– Nausea
– Dizziness
– Fainting
– Do I Have
Some doctors charge for Botox by the area and some charge by the unit. What is the difference?
With Botox, the more units used, the more the effect will be on a particular patient. Therefore, for a more subtle result, less can be used, and it will cost less. A more dramatic result may require more Botox and will cost more. I believe the best results can be attained by customizing the approach for every patient and finding the appropriate amount to get the desired results. By charging by the unit, the patient will only pay for the effect requested.
Can Botox be used around the mouth?
Frequently patients request an improvement in the "purse string" or "Smoker's lines" around the mouth. Despite the name, these smile lines can be found even in non-smokers and can be caused by repeated use of the muscles around the mouth. Often the presence of these static wrinkles imparts a look of disapproval. A small amount of Botox can be used in this muscle to slightly soften these wrinkles. Thus, in the appropriate patient, it can significantly reduce these bothersome lines.
How much Botox do I need?
Botox works by temporally weakening the muscles it is injected into, so it basically depends on your anatomy and the desired effect. Some patients only need 15 units, while others require as much as 50 or more. For first-time patients, I like to err on the conservative side to avoid any side effects, but we can always add additional ones as needed.