Located in the heart of Beverly Hills, Los Angeles Facial Plastic Surgery is proud to offer Reconstructive Surgery to correct injuries following facial trauma and to correct defects created with the removal of cancer. Like with any plastic surgery procedure, the goal of this cosmetic surgery is to restore the natural appearance of the area involved and to restore function.
Many patients come to the office after skin cancer has been removed from the face or neck by a dermatologist using Moh's micrographic surgery. This leaves a defect in the face that may need reconstruction by a board-certified plastic surgeon, like Dr. Swartout. Many reconstructive options are available and they are specially tailored to the individual patient depending on the size and location of the skin defect and the patient's desires.
Am I a candidate for face reconstruction?
Patients who have experienced facial injuries, cancer removal, or genetic irregularities are often candidates for a reconstructive procedure. You may be a candidate if you suffer from any of the following:
Facial trauma such as broken or shifted cranial, cheek, or mandible bones
Facial lacerations
Burns
Cancer surgery that has affected the movement or appearance of your face
Genetic malformations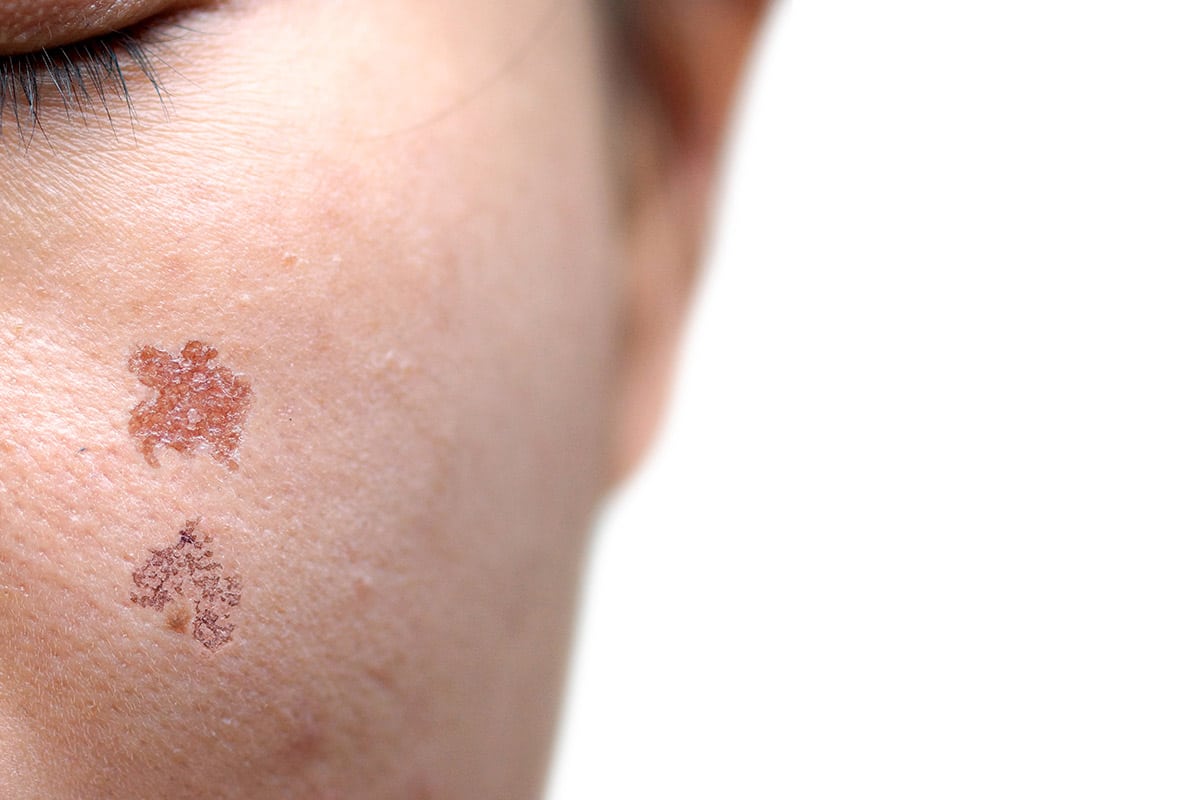 Popular services performed by Dr. Swartout include:
Burn reconstruction
After the initial healing period, Dr. Swartout often performs facial plastic and reconstructive procedures to reduce the scar tissue left by the burns.
Reconstructive skin grafting surgeries aim to improve the function and appearance of scarring caused by burns. Scar tissue treatments usually require several months before they start working, and new contracture scars may form even years later.
Skin cancer
Reconstructive skin cancer surgeries are procedures where cancerous tissue is removed from the body without causing any additional scars.
If the cancer is small, then the operation may be difficult due to its proximity to the eyes, nostrils, and mouth, so this closure combines skin grafting and flap surgery. Advancement in surgical technique has made it possible for facial plastic surgeons with the right board certification to reconstruct faces so they look just like their natural counterparts.
What Our Patients Are Saying
Ear injuries
Ear lacerations can be tricky for any doctor. Reconstructing ears requires working with multiple layers of cartilaginous tissue that can be difficult to recreate and are always risky because an imperfectly formed eardrum can affect the patient's overall hearing. If ears are asymmetrical an Otoplasty would be required.
If an earlobe gets cut off, it needs to be fixed immediately so that it doesn't get infected, turn into a cauliflower ear, or cause any other complications.
Lip injuries
A facial flap procedure is used to heal a lip injury by repairing the skin and underlying tissue. It heals both aesthetically and functionally. Effective surgical procedures for lips involve helping patients speak again after they've had their lips injured.
The complicated surgery involves the lips, which are made up of muscles that get their nourishment from the facial artery so additionally, fillers can also be used to repair lips damaged by injuries or lost tissue.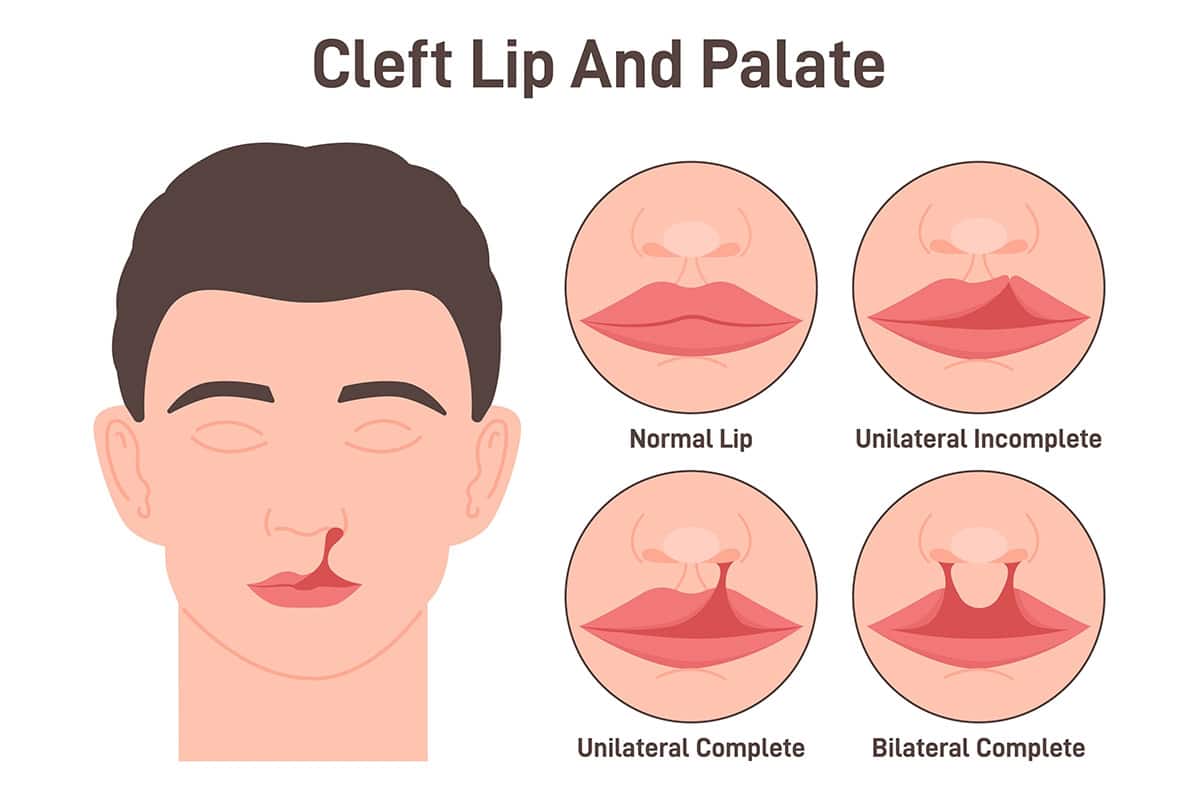 Skin flaps and local tissue repair
When a surgical reconstruction involves soft tissue, the surgeon usually uses local skin flaps so they can blend with skin of a similar color, thickness, and texture.
Reconstructing facial features successfully requires extensive medical experience and an expert understanding of blood vessel structure, the mechanics of the human face, and the properties of different types of tissues.
Dr. Swartout meticulously analyzes the patient's condition before making a detailed plan for surgery. He then decides which type of procedure he will perform.
CONTACT US TODAY!
call our Beverly Hills office and we will be happy to help you.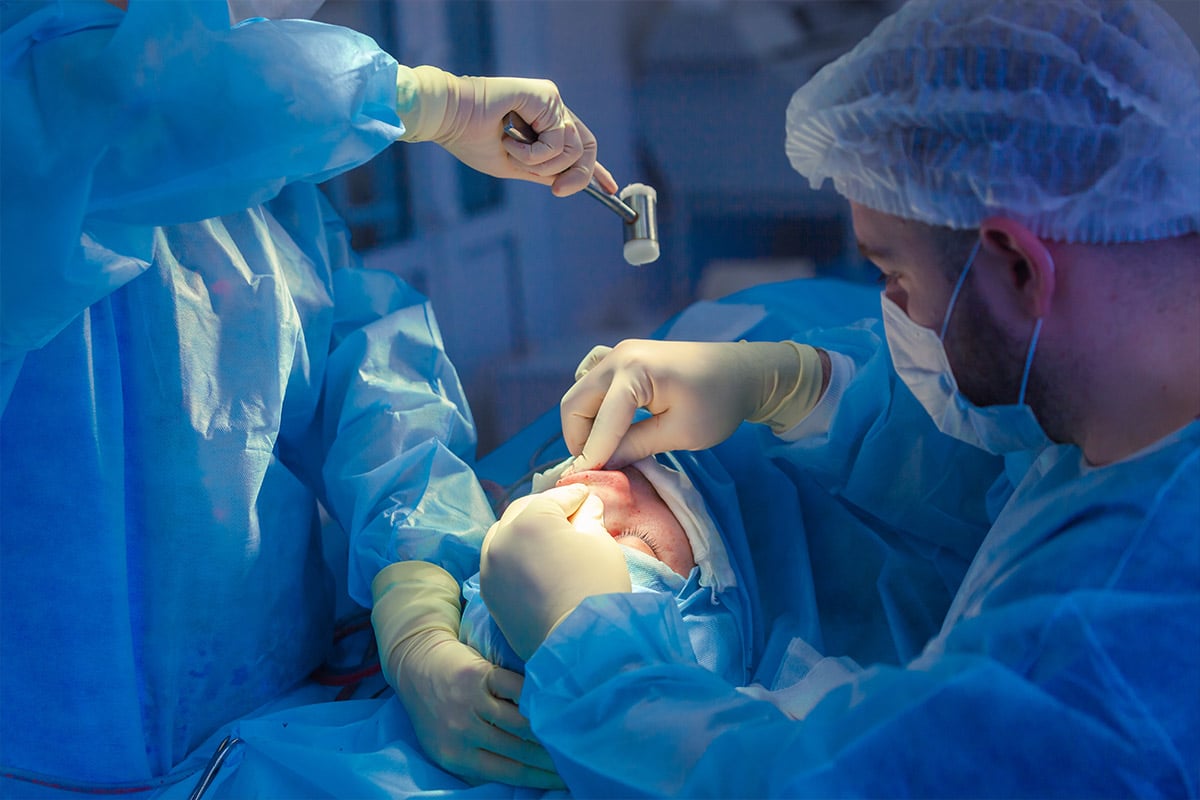 The Recovery from Facial Reconstruction Surgery
It's impossible to say exactly when someone will be able to return to their normal activities after having this cosmetic procedure done. Depending on which type of surgery you need, some outpatient procedures can be performed at Dr. Swartout's practice, while others may necessitate a hospital stay and/or overnight stay.
If you want to rebuild parts of your facial structure, you might use tissue from another part of your body, if these options aren't available, then implants may be an option and each one of these options comes with its own recovery time. During the consultation, Dr. Swartout will carefully review all your treatment choices and will be able to provide you with an estimate for your recovery time.
Why choose Dr. Swartout
Reconstructive Surgery FAQs
I have been diagnosed with cancer on my lip and am scheduled to have it removed using Moh's technique. When should I see a plastic surgeon for the reconstruction?
Your dermatologist may be perfectly skilled at reconstructing the defect. Discuss this with your doctor to see if a cosmetic surgeon's input could be beneficial. If possible, visit the plastic and reconstructive surgeon before the tumor is removed so your lip can be examined and photos can be taken. Frequently, the reconstruction can be done on the same day as the resection.
I think I broke my nose. What should I do?
It is important to have your nose examined by a doctor within the first few hours. It is possible when you injured your nose you developed a blood collection under the mucosa covering the septum. This is called a septal hematoma and must be drained right away. The next step is to determine if the bones or cartilage have been broken and if they should be corrected. The correction sometimes is done immediately but frequently is best done 7 to 10 days after the injury. This allows enough time for some improvement in the skin swelling but does not allow the bone to heal together in the new, crooked position.
I cut my face yesterday and I think I need stitches. What should I do?
If more than 12 hours have passed it may be too late for sutures. You should see a physician to have the area cleaned and examined. Depending on the location and depth of the injury, there may be damage to deeper structures and this needs to be addressed. You may also need to be on an antibiotic to treat or reduce the chance of an infection.
What other procedures can I get to get my ears fixed?
What facial reconstructive procedures office is near me?
Related cosmetic procedures: Revision Rhinoplasty, Otoplasty, Breast Procedures, Eyelid Surgeries, Neck Lift, Tummy Tuck.